So have actually made 2 trips down since my last post. One about a month ago and another this last weekend. The oldest one allowed me to finish up my last coat of primer.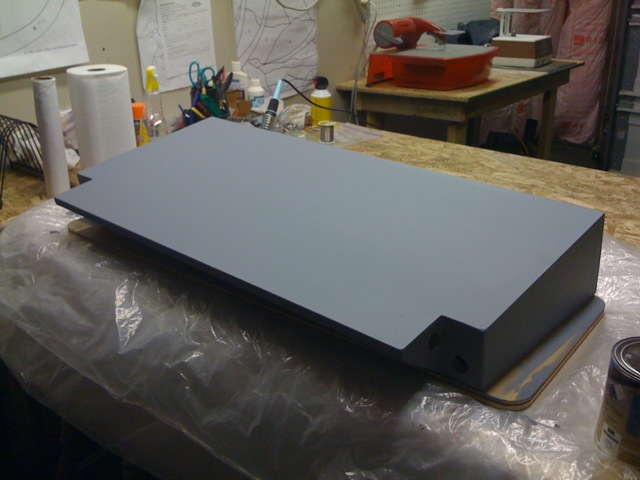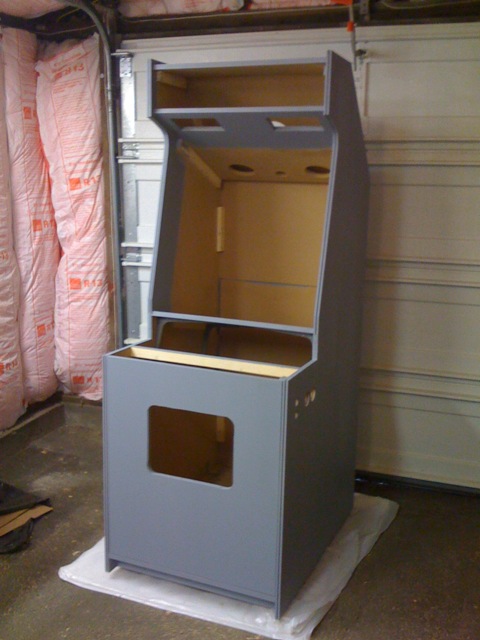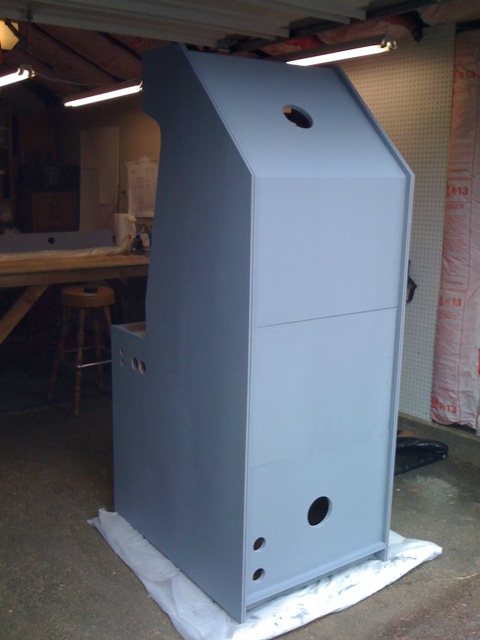 With that done this last trip was to get the thing painted. Since I decided on using latex paint I was able to wait less time between coats. I ended up with 3 coats, with minor sanding between each. It ended up being a pretty smooth paint job and I am mostly satisfied with it, especially for my first time really ever painting something. I also plan on possibly doing a coat of spray lacquer to give it some extra shine.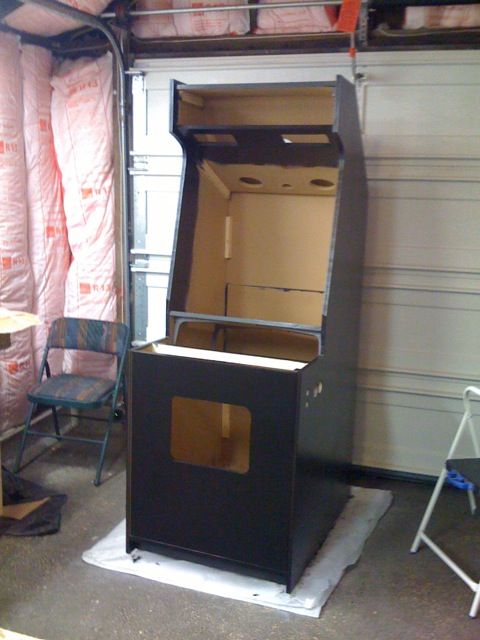 However, I was not so satisfied with the last thing I attempted before leaving, drilling holes in my sheet of lexan. I had been putting this off for fear I would screw it up, and you know what? I did. Things were going along great and the holes were coming out really good.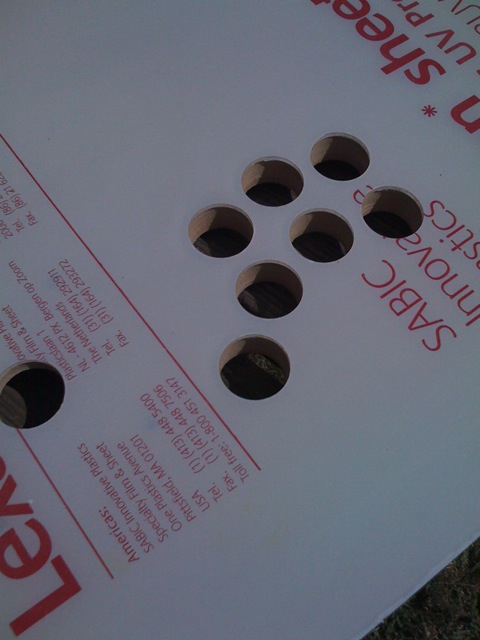 Then I got down to my final 6 holes and noticed that at some point my lexan had shifted positions despite being clamped and having my entire body weight on top of it when drilling. I re-aligned it, re-drilled and hoped it was minor enough that the edges of my buttons would cover the difference, sadly this was not the case.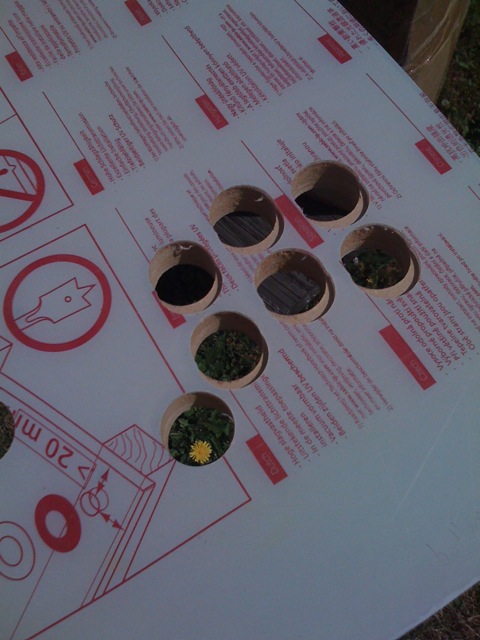 So now I have a perfectly cut piece of lexan except for 6 messed up holes. In my opinion this won't fly, so it looks like I will be buying another roughly $60 sheet and getting this cut again. Of course, this also requires going to the shop where I did all my cutting before and I don't know when I will be able to get down there next.
The only good thing to come of screwing up the lexan? I will have enough extra to re-do my marquee sheets. At least the painting is done, after this lexan situation is resolved it will be time to move this beast up to Seattle and get started wiring it. Hopefully that will be sooner rather than later, but who knows at this point.