So took another trip down this weekend and mostly finished up the woodworking. Got a new piece of lexan cut and also was able to have someone help me use their lacquer sprayer for the cabinet and control panel. I think it ended up with around 4 coats of clear lacquer, but due to not sanding between these coats it didn't end up the most smooth. I think it is fine though and it really is more for protection of the paint.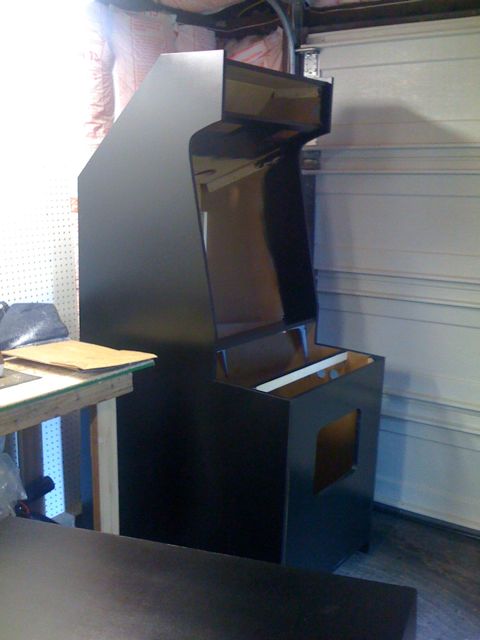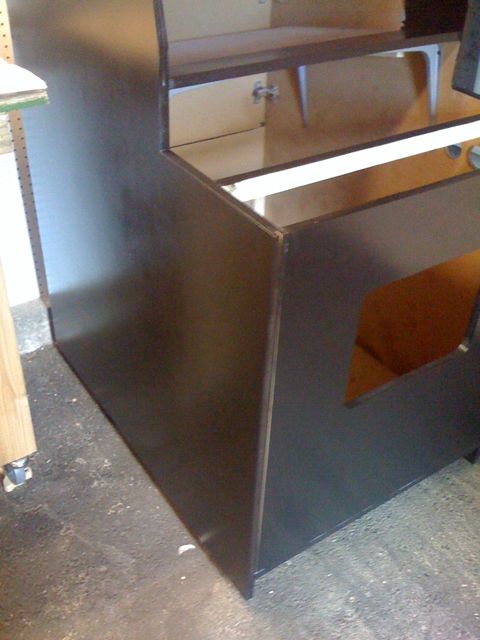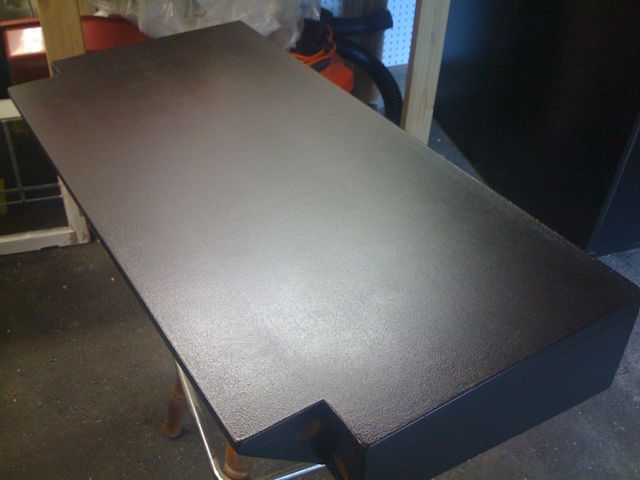 So since it was all painted and lacquered, I ended up taking the control panel back with me. No way my small little car could take the cabinet, so that will have to be moved some other weekend. But for now, I can try to work on the control panel by getting the vinyl fitted, installing buttons/joysticks and wiring it all. Also forgot to paint the bottom of the control panel top, so I might end up doing a small amount of painting in the apartment.
In any case, the panel is now in its new home.